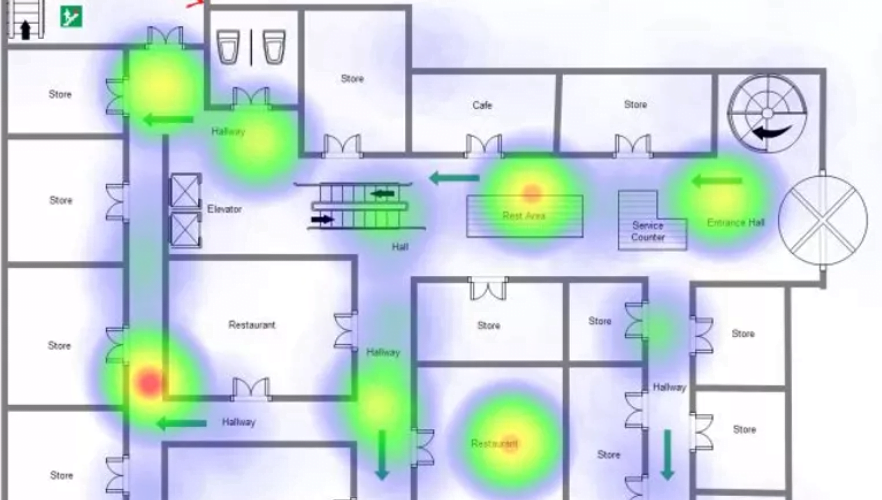 Briteyellow has been awarded a share of a £1.6 million investment fund as part of a pioneering partnership that is exploring the benefits and applications of 5G technology in the transport sector.
Our project, called Travel XR, sees Briteyellow, Birmingham Uni and Bell Microsystems, putting the focus on navigation around train and bus stations, and other high-density places such as shopping centres.
Navigation around large and busy indoor spaces can be particularly difficult for vulnerable passengers or those requiring extra assistance.
Travel XR seeks to improve the current operating systems using 5G's higher capacity for camera data and locational accuracies.
It offers a solution utilising wearables, cameras and Internet of Things (IoT) sensors to detect people in walkways.
This will enable systems to offer micro guidance within stations, ultimately improving passenger safety and experience.
Briteyellow is delighted to have won its share of funding from West Midlands 5G (WM5G) and Transport for West Midlands (TfWM), which is part of the West Midlands Combined authority (WMCA).
They have partnered to award funding for the development and deployment of 5G-enabled innovations that will enhance road, rail and bus usage across the region.
Set to take place over the next 12 months, each project includes a minimum of three months of user or product testing within the West Midlands to verify its benefit to operators and travellers.
All projects will use 5G's low latency, greater bandwidth and increased capacity to generate significant social benefits, with a particular focus on improving health and safety.
For more about the projects and reaction comments see the WM5G website here: Robotic guides for train stations and five other transformative transport projects awarded share of £1.6 million fund | West Midlands 5G (wm5g.org.uk)