High Precision Indoor Footfall Counting
BriteCounter HD indoor footfall counting system is for real-time footfall counting when knowing the accurate number of people inside your venue at any time is essential.
A great solution for public safety, accessibility, and operational efficiency, it is simple and easy to deploy at external entrances to your venue.
Real-time Indoor Footfall Counting
BriteCounter helps you to monitor real-time crowding inside your venues, allowing you to prevent over-crowding at every venue.
Live analytics dashboard makes it easy to benchmark the density of crowds across different buildings, and free up time and staff devoted to monitor crowding levels inside your premises.
Contact us to arrange a deme of how it can help you monitor real-time crowding across your venues.
Indoor Footfall Count System
BriteCounter people counting system is a software only or combined hardware and software system that counts people in and out of every doorway.
It works with our high definition stereovision cameras or with your existing installed security cameras, allowing you track totally occupancy within your premises with out additional infrastructure.
Contact us to arrange a demo of how BriteCounter can help you count the occupancy of your buildings.
Multi-venue Indoor Footfall Insights
BriteCounter Insights dashboard gives you real-time footfall insights for every building under your management.
Venue by venue indoor location analytics helps you understand the performance of different buildings, and identify opportunities to improve the performance of your venues.
Contact us to find out how BriteCounter Insights dashboard can help you monitor multiple venues efficiently.
Indoor Footfall Count API
BriteCounter API makes easy to integrate BriteCounter data with your analytics tools.
Contact us to find out how BriteCounter API can help you integrate footfall counting data into your systems.
Indoor People Count Forecasts
BriteCounter Forecasting provides crowd density forecasting for multiple buildings, helping you improve safety in public buildings and mitigate over-crowding.
Contact us to arrange a demo of how BriteCounter Forecasts can help you easily create future crowd forecasts with our AI-powered forecast dashboard. 
Case Study - Transport for Wales Lab Accelerator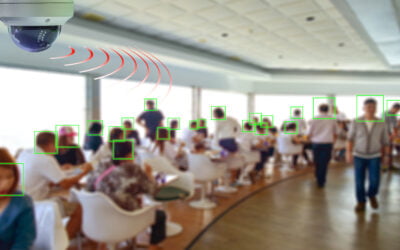 The workings of precision indoor people counting, its benefits, applications, challenges, and how it can improve safety in public spaces. 
read more