High-precision indoor position tracking
BriteCare is a smart wearable and app that enables remote care and assistance for the disabled, elderly and vulnerable living independently at home, or hospital.
It helps care givers free up much required bandwidth that can now be devoted to reaching out to a much larger number of residents in their care.
Whilst assuring the cared-for that their safety and well-being are being monitored, so they can live and travel independently.
Secure remote care monitoring 
BriteCare gives carers, family and concerned parties the ability to remotely monitor individuals at home, hospital, or care homes and provide support when and where required securely.
It tracks individual indoor position precisely and analyses their behaviour pattern inside their homes through Artificial Intelligence to identify anomalies and send alerts to carers. 
Contact us to find out how BriteCare can help you enable secure remote care for the disabled, elderly and vulnerable.
Turn-key remote care system
BriteCare app for carers gives you real-time indoor position tracking and insights as a turn-key system.
Implement it with our precision indoor position tracking sensors, or connect it to your internal security cameras to track individuals within your care.
Live analytics as well as the versatile nature of the BriteCare platform, make it able to easily create a turnkey remote healthcare solution for end-to-end geriatric care, including physical as well as psychological disorders.
Contact us to arrange a demo of  BriteCare indoor position tracking system.
BriteCare app helps individuals feel empowered about their own well being.
And builds awareness towards a healthier and more dynamic lifestyle.
Contact us for a demo of how BriteCare app can help users enjoy an uninterrupted lifestyle with high quality remote care support.
Expanding social care capacity with Insights
BriteCare Insights helps care givers by freeing much required time that can be devoted to reaching out to a larger number of residents in their care.
Helping you to reduce care costs and carer reach, and expand social care exponentially. 
Contact us to arrange a BriteCare demo and learn more about how it helps you increase social care capacity and efficiency.
Indoor position tracking for assets
BriteCare tags are a smart solution for carers to track the movement of valuable assets such as wheelchairs, beds, and shared items.
BriteCare tags track the movement of assets inside buildings and analyses their usage patterns, sending alerts to managers when unusual asset usage or movement is identified.
Contact us to find out how BriteCare indoor position tracking system can help you track location and usage of your valuable assets.
Case Study - Transport for Wales Lab Accelerator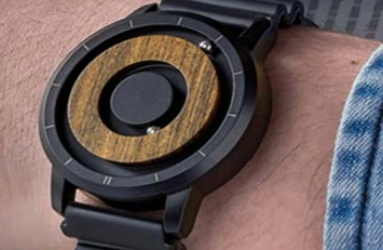 The public health response to Covid-19 has accelerated many different technological solutions with those in healthcare being among the most exciting. We are looking here at the basics of telehealth and a new phenomenon called "smart remote care". At its most basic...
read more